Dynamic Business's Tech Tuesdays column is dedicated to the businesses and products that have made great contributions to the tech industry, are pushing the boundaries of technology, and are redefining the future.
For this week's edition, we've put together a list of notable innovations in business security that can really help you secure your digitisation agenda in 2022 and beyond.
YubiKey Bio Series
The YubiKey Bio Series is the first YubiKey series that supports fingerprint recognition for secure password-less and second-factor logins. It has been developed by Yubico, the leading provider of hardware authentication security keys.
The YubiKey Bio allows you to securely log into online accounts without the need for a password. Built for biometric authentication on desktops, the YubiKey Bio Series supports modern FIDO2/WebAuthn and U2F protocols, in both USB-A and USB-C form factors.
In keeping with Yubico's innovation and design, the YubiKey Bio does not require any batteries, drivers, or associated software. The new security keys integrate with the native biometric enrolment and management features supported in the latest platforms and operating systems.
The YubiKey Bio launched in October last year and is available for purchase onyubico.comat a retail price of US$80 for the USB-A form-factor and US$85 for the USB-C form-factor.
PhishER™ from KnowBe4
With automatic prioritisation for emails, PhishER™ helps your InfoSec and Security Operations team cut through inbox noise and respond to the most dangerous threats more quickly.
PhishER is the key ingredient of an essential security workstream. It's your lightweight Security Orchestration, Automation and Response (SOAR) platform to orchestrate your threat response and manage the high volume of potentially malicious email messages reported by your users. With automatic prioritisation of emails, PhishER helps your team cut through the inbox noise and respond to the most dangerous threats more quickly.
Additionally, with PhishER you are able to automate the workstream of the 90% of reported emails that are not threats. Incident Response (IR) orchestration can easily deliver immediate efficiencies to your security team, but the potential value is much greater than that.
PhishER is currently available as a stand-alone product or as an add-on option for current KnowBe4 customers.
Read more on it here –PhishER | KnowBe4
Travel Assist App and Portal
World Travel Protection's Travel Assist App and Portal work together to provide business travellers and travel managers with the information and assistance they need at their fingertips. It brings together leading technology and reliable, verified intelligence providers to provide travellers with a best-in-industry global travel risk management tool.
The portal enables decision-makers to act quickly and travellers to feel supported – targeted and actionable intelligence powered by AI intelligence. It also provides the accuracy, expertise and technology needed to manage safe travel. Its highly customisable AI in addition to analyst-driven information – customise travel and itinerary tracking, privacy and location ghosting, maps and alerts based on travellers and facilities.
It also allows communicating with travellers through the chat dashboard and emergency crisis button that calls directly to World Travel Protection's medical and security experts.
For further information:https://worldtravelprotection.com/services/travel-risk-management-tools/
BeyondTrust Privileged Remote Access
BeyondTrust Privileged Remote Access controls access to critical systems and remote desktops without hindering the work users need to perform. Businesses can closely define how users connect, monitor sessions in real-time, and record every session for a detailed audit trail. Meanwhile, end- users, whether employees or third-party contractors, get a simple, easy-to-use console.
BeyondTrust Privileged Remote Access 22.2 was launched in June 2022 and further supports customers to enforce a policy of least privilege by giving users just the right level of access needed for their roles. For shared accounts, businesses can easily establish individual user accountability, define what endpoints users can access, schedule when they can access them, and whitelist/blacklist applications for a comprehensive approach to privileged access.
Administrators and IT teams can consolidate the tracking, approval, and auditing of privileged accounts in one place. Privileged Remote Access allows these highly interconnected credentials to be vaulted and makes rotation possible, greatly increasing an organisation's security posture.
Here's more:https://www.beyondtrust.com/remote-access
Palo Alto Networks PA-410
Businesses of all sizes are adopting cloud and mobility technologies to become more agile, and innovative and provide a better employee experience.
Launched in Australia in September 2021, the PA-410 uses offers the same benefits as Palo Alto Networks' larger machine learning-powered Next-Generation Firewall products, in a package that's more suitable for SMBs or enterprise branch locations. With it, businesses can stop threats in real-time, secure network traffic without slowing down business, and enable Zero Trust Network Security with minimal maintenance.

Here'smore.
LogRhythm SIEM Platform version 7.9
LogRhythm SIEM Platform version 7.9 helps businesses improve security workflow, reduce their cybersecurity exposure, eliminate blind spots across the IT environment, shut down attacks and limit damage and disruption.
Key features include log management which enables users to swiftly search across their organisation's vast data to easily find answers, identify IT and security incidents, and quickly troubleshoot issues. In addition, advanced machine analytics allows companies to detect malicious activity through security and compliance use case content and risk-based prioritised alarms that immediately surface critical threats.
Users can also detect anomalous user behaviour before data is corrupted or exfiltrated with user and entity behaviour analytics. Finally, users can collaborate, streamline, and evolve their team's security maturity with security orchestration, automation, and response (SOAR) that is embedded in the LogRhythm SIEM and integrates with more than 80 partner solutions to support threat monitoring, hunting and investigation.
LogRhythm 7.9 is available from LogRhythm Australian Services Authorized Partners.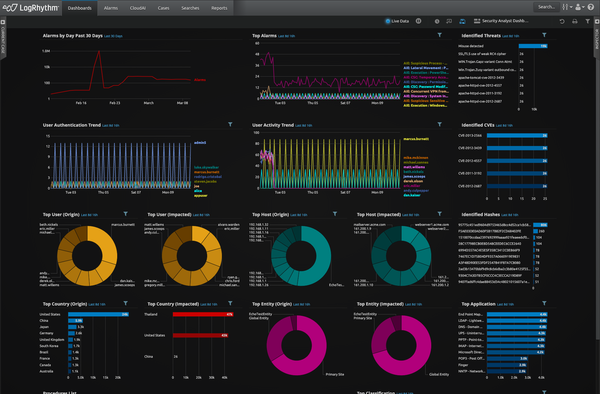 Audience Hijacking Protector
Audience Hijacking Protector is a new solution designed for online businesses to maximise revenue opportunities and minimise marketing fraud in the buying journey. As the pace of online retail increases, security teams for online brands are facing a new widespread, customer-side phenomenon.
Known as audience hijacking, retailers are grappling with a growing problem where unauthorised ads and pop-ups lure shoppers away from online stores – disrupting customer experiences and leading to lost revenue
To learn more about Akamai's Audience Hijacking Protector and other products and capabilities that empower customers to provide consistent online experiences, visit https://www.akamai.com/products.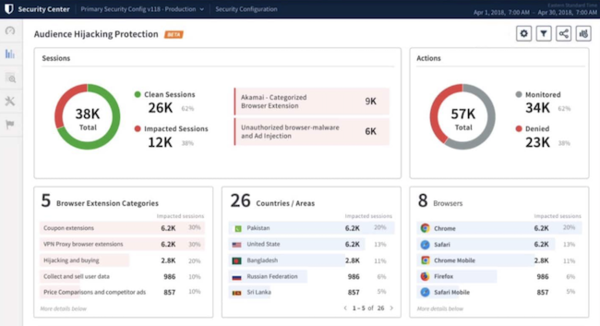 Arlo Go 2 4G + WIFI Mobile Security Camera
Using a 4G cellular data plan via SIM, the Arlo Go 2 provides continuous connectivity and uninterrupted security. Businesses can view and record 1080p full HD video day and night, as well as capture important details with colour night vision thanks to an integrated spotlight.
Arlo Go 2 is equipped with GPS positioning to track the camera's whereabouts, allowing users to locate multiple devices across an expansive area, or in the event of theft.
The Arlo Go 2 includes access to Arlo Secure, Arlo's AI-subscription service, via a complimentary trial. The service grants users access to rolling 30-day cloud recording, and personalised notifications such as a person, animal, vehicle and package detection. The camera's versatility not only provides users with peace of mind that their property and assets are secure, but is underscored by a 100% wire-free, weather-resistant design, a swappable, rechargeable battery, and the ability to directly connect to Wi-Fi when in range.
The Arlo Go 2 4G + Wi-Fi Security Camera is now available nationwide through arlo.com and participating retailers at an RRP of $429 AUD.
SureDrop, a solution by Senetas is the only fully featured file-sharing and collaboration application designed from the ground up as a cybersecurity solution. It is used by businesses and government organisations including AUCloud.
SureDrop
SureDrop offers advanced encryption and file fragmentation in addition to numerous user security features, including seamless integration with business and enterprise applications – Microsoft 365, Outlook, Azure and Active Directory.
It provides data sovereignty control and supports 'certified' cloud sovereign data storage which is often required by governments. SureDrop also offers Votiro Cloud API – a unique feature that provides the most advanced safeguarding against ransomware and malware.
CEO of Senetas, Andrew Wilson says, "Remote work is here to stay, but it is also presenting many opportunities for malicious actors. Sharing personal and financial information over email is commonplace in legal, accounting and mortgage broking services around the world, with the security of that data often being an afterthought."
For more details: https://www.suredrop.io/
CylanceGUARD
Companies of all sizes are challenged to install policies and secure data on a growing number of devices, leading to an increased volume of alerts to manage.
To help solve this, BlackBerry offers CylanceGUARD, an on-demand, 24/7/365 Managed Extended Detection and Response (XDR) service that uses the prediction advantage of Artificial Intelligence (AI) to detect or remediate threats before they cause damage.
Available on a subscription, it is particularly appealing for SMBs who benefit from enterprise-grade cybersecurity tools and support, at a fraction of the cost.
CylanceGuard is available to Australian businesses via a number of our MSSP partners in two different packages, CylanceGUARD and CylanceGUARD Advanced, designed to meet any business's needs.
More here.