Spain is dressed with beautiful medieval architecture, whimsical seasides with lighthouses, and high echelon Michelin-starred restaurants. Ready to embark on your next big adventure? What are you waiting for? A memorable trip to Spain awaits you and your loved ones.
60 countries can apply for an ETIAS visa waiver for Spain before visiting. This travel authorization will be valid for 90 days from the date that your ETIAS visa waiver is originally approved. It reassures that there are safety precautions taken for all new tourists entering Spain and other surrounding European countries.
Countries that can apply include Argentina, Israel, Brazil, Japan, Australia, and many others. Once you receive an approved ETIAS visa waiver, you can enter and enjoy the country before you will have to apply for another one.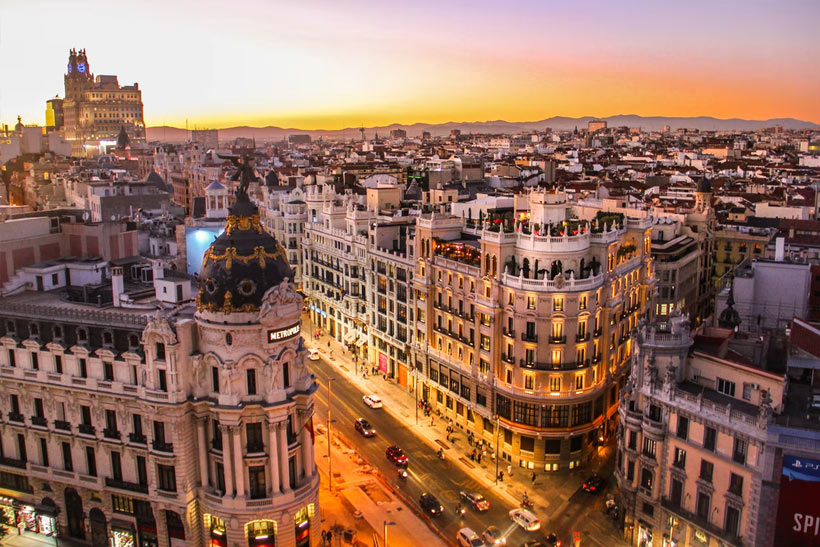 Capital City: Madrid
Currency: Euro
Main Cities: Besides the capital city of Madrid, other main cities include Barcelona, ​​Seville, Palma de Mallorca, and Granada
Visa/Entry: ETIAS for Spain that lasts 90 days.
Language Spoken: Spanish
Electricity: Operates on the electrical power of 50Hz and 230V supply voltage.
Safety Standards: Despite a slight increase in the crime rate between 2016-2017, Spain saw its lowest crime rate in 2021.
Transportation: Insert
Works from well-known European artists grace the walls of Prado Museum in Spain's capital city of Madrid.
Take a tour any time of the week that there are designated guided visits to see the museum's collection of paintings, photographs, sculptures, and more. There are 18th and 19th-century paintings of Flemish, French, Italian, and Spanish origins.
With more than 1,000 works featured, you will take a walk in history in the Renaissance and Baroque periods.
The Royal Palace of Madrid housed past Kings of Spain starting with King Charles III and ending with King Alfonso XII.
Don't forget to stop by the Royal Amoury to discover medieval 13th-century battle armor that the past Kings of Spain wore.
The Real Cocina inside of the palace was refurbished in 2017 and has become known as the most ancient and best-kept kitchen throughout European territories.
Go to the observation deck nearby the Royal Palace to observe the surrounding beautiful architecture nearby. You can visit the observation deck from 12 PM to 10 PM without having to pay an entry fee to enjoy the view.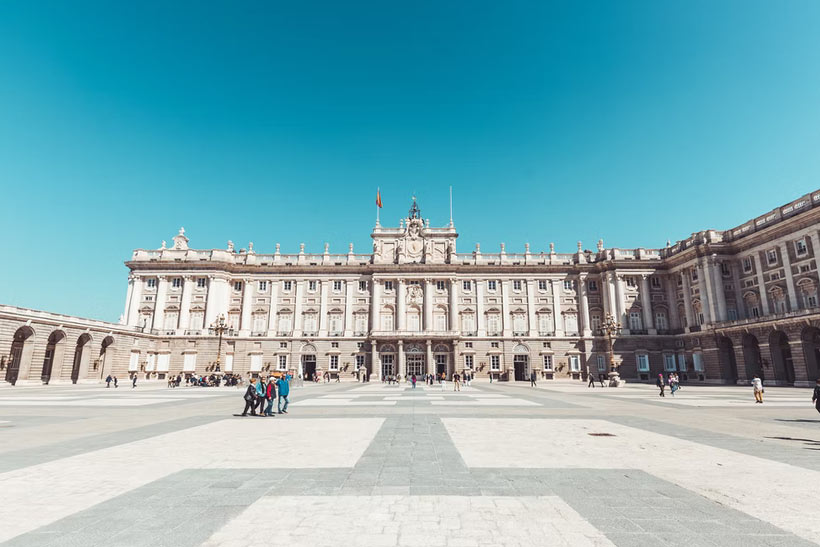 The Alcazar de Segovia is a medieval castle located in Segovia, Spain. The Trastamara dynasty monarchs used to live in this castle that almost looks like one out of a fairytale book.
This is the symbolic building of the city of Segovia and is designated as a World Heritage Site by UNESCO.
When you get there, you can access a range of brochures in different languages ​​such as English, German, Japanese, French, Italian, and other languages. You have the option to download the brochure using a QR code in the venue and access the brochure in the language you need right from your smartphone.
Come to Palau de la Musica Catalana to experience Spanish symphonies and choruses to get a snapshot of the whimsical musical culture.
Cafe Palau serves traditional modern cuisine before and after concerts as well as in between concert breaks.
With more than 2,000 roses throughout the building's structure, the beautiful Paula de la Musica Catalana is the only concert hall in European territory that is designated as a World Heritage Site by UNESCO.
A free visit lets you use your smartphone with verbal descriptions of each key area already recorded on an app on your smartphone. It's 14 euros to enter the concert hall using this option. If you want a guided tour it will cost you an extra 4 euros per person.
There are a multitude of culturally enriching things to do during your trip to Spain. Don't forget to apply for the ETIAS before booking your flight.
More Blog Posts from Spain

Thank you for reading. If you like this article, please share!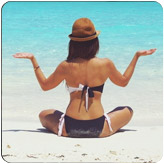 About the Author:
Jennifer Anders is a freelance writer who has traveled extensively and enjoys exploring off-the-beaten-path locations around the world.
She loves hiking national parks, windsurfing, and photographing wildlife.
Aside from all those crazy activities, you'll also find her eating plenty of local street food. She is absolutely fearless when it comes to trying new things.