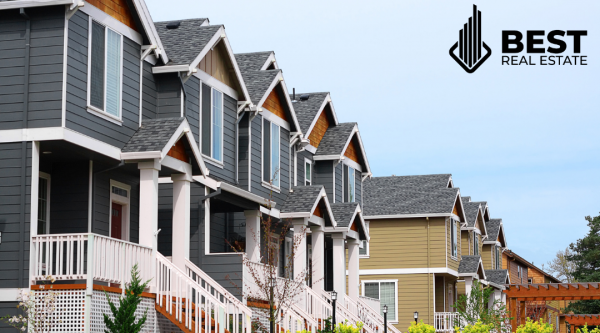 Buying a home is a significant investment. But even before they begin their home search, prospective homebuyers need to find the right mortgage and real estate professional to guide them through the pre-approval and buying process. These are the exact types of people Best Real Estate helps its mortgage and real estate partners connect with them.
Best Real Estate is one of the best real estate and mortgage marketing companies, helping mortgage and re professionals dominate their market with their marketing system. How does their system work? After speaking to the Best Real Estate team we have created a list of 4 key things to expect when using their system.
What can you expect from working with Best Real Estate?
1. The system is completely yours… No more renting
Paying a marketing company to serve you ads that you can't keep after you decide to try another marketing company is ridiculous. With Best Real Estate, you get to keep whatever they set up for you…so you own the rights to your marketing material.
2. Qualified leads according to your needs
No more cold calling dead ends or unqualified leads! One of the other great benefits of the Best system is that you can choose what you consider a qualified lead. Do you want leads with good credit and want to be pre-approved as soon as possible? … No problem!
3. Multi-Channel Advertising
Tired of the same old Facebook leads that every marketing company gives you but charge you thousands a month for? Best Real Estate offers a range of different advertising options including but not limited to Google Search, Facebook, YouTube, Instagram, Mobile Apps & more!
4. Full support
Best Real Estate offers a range of support options ranging from basic ticketing support to day to day monitoring of your account by a full account manager. Let's best choose the level of involvement they have in your marketing efforts.
About best real estate
Best Real Estate is a company focused on providing innovative real estate marketing solutions…