Dynamic Business's Tech Tuesdays column is dedicated to the businesses and products that have made great contributions to the tech industry, are pushing the boundaries of technology, and are redefining the future.
For the first edition, we have compiled a list of sustainable technological innovations that have the potential to push the sustainability agenda in 2022 and beyond.
Farmbot
Farmbot is one Australian-based agtech company that provides a platform to help farmers be more sustainable, better manage their water resources, and make more informed business decisions.
Built on a best-in-breed combination of IoT sensors that deliver a series of insights on water consumption back to a SaaS platform on a farmer's device. It means farmers are able to track how much water they have available and manage their livestock stocking rates accordingly.
It saves them the valuable time they previously spent driving to manually check and is taking thousands of fuel-inefficient vehicles off the road.
"The implications of climate variability on the sustainability of agriculture and for Australian farmers are immense. Technology is one of the responses farmers are increasingly turning to, to assist with understanding micro climates, and planning and adapting their operations to be better equipped for climate variability ," says Andrew Coppin, Managing Director, Farmbot.
For more details: https://farm.bot
Citizen Wolf
A Sydney fashion company has created a tech solution called Magic Fit, it's custom tailoring so only what is ordered is made. The technology distils 196 million data points to tailor any t type of clothing with 94% accuracy to your body shape.
There is zero waste and never any overproduction. All you have to do is give them your height weight and age and their machine do the rest and custom-makes your clothing to order.
As proof of concept, they started with T-shirts, which they have already sold 50,000 units and made $3.5 million in the last few years. They are now taking the technology globally and will expand to other types of garments such as jeans.
Here's more: https://www.citizenwolf.com
Trace
Trace exists to remove these barriers to climate action. Its software makes it easy and accessible for companies to measure, offset and reduce their carbon footprint. Cuts the time and cost required for businesses to become carbon neutral compared to traditional consulting-based methods.
It can also capture employees' WFH emissions to more accurately calculate the carbon footprint of businesses operating with hybrid models. Gives companies tools to make climate action a 'team sport', rather than a siloed effort by engaging employees along the way.
CIM
CIM empowers businesses to operate their buildings as efficiently and sustainably as possible by giving them the data insights they need to optimise their energy consumption and slash carbon emissions.
CIM's building analytics software is helping the Australian property industry achieve net-zero emissions, using machine learning and AI to deliver immediate insights into these inefficiencies.
Its analytics technology makes it easy to improve and track environmental performance across your building portfolio, obtain better ratings and deliver on your environmental, social and governance (ESG) commitments to drive value for shareholders and tenants.
"The building sector is one of the largest contributors to climate change, accounting for 30-40% of global greenhouse gas emissions, as operational inefficiencies from the systems people don't see like ventilation, lifts and lighting account for up to a third of the energy produced is wasted," says David Walsh, founder and CEO of CIM.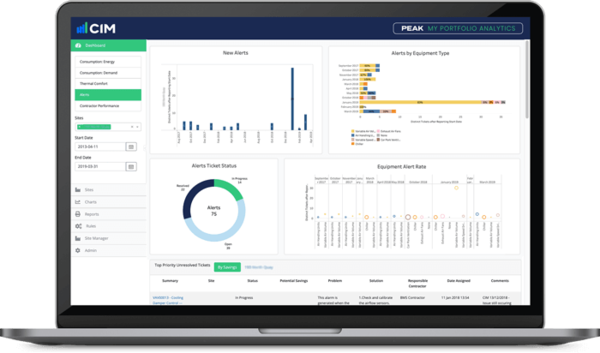 For more details: CIM
HUMII
HUMII is Australia's first online platform that combines cutting-edge technology with the power of real human analysis across the entire online shopping experience so retail leaders have the insights they need to make the big decisions.
By utilising this technology, businesses can keep track of consumer patterns for products with shorter shelf life and prevent product waste. This can prevent methane emissions rise, and overflowing landfills.
With millions of Aussie households shopping online and retail businesses continuing to grow their digital footprint, humii gives retail leaders a way to consistently measure their own performance plus track against competitors. humii collates data from real people and analyses its meaning, resulting in tangible revenue increases for its clients.
For more: https://www.humii.co/how-it-works
Keep up to date with our stories on LinkedIn, Twitter, Facebook and Instagram.