What brought you to the exciting yet challenging world of PR?
My journey into the exciting yet challenging world of Public Relations began as a result of my many years of experience in the field. Over time, I had the opportunity to develop and nurture valuable relationships with both clients and media professionals. Their recognition of my sk ills and expertise in the PR industry served as a strong motivation for me to explore new horizons.
With the backing of these individuals and organizations, I made a conscious decision to take a leap of faith and venture into the world of PR. Despite the inherent challenges and uncertainties, their belief in my abilities gave me the necessary assurance to embrace this dynamic field with enthusiasm and determination.
COCO PR has experienced amazing growth over the past 6 years. How would you explain such growth given the challenging nature of the PR market, especially in Singapore?
Navigating the PR industry, like any other, entails a mix of triumphs and setbacks. I firmly believe that success and failure are both integral parts of the journey. As an entrepreneur, I constantly remind myself not to be disheartened by failures. Instead, I strive to maintain resilience and quickly bounce back from setbacks. It is also equally important to recognize and celebrate our achievements along the way.
At this juncture, it is crucial for me to acknowledge that the growth and success of COCO PR can be attributed to the exceptional team I have had the privilege to lead. As their mentor, I guide them on the right path, helping them distinguish between what is right and wrong in our industry. Their individual career growth has played a pivotal role in fueling the agency's overall success. Prioritizing the development of each team member has always been a key focus for me to be consistent and grow steadily in this industry.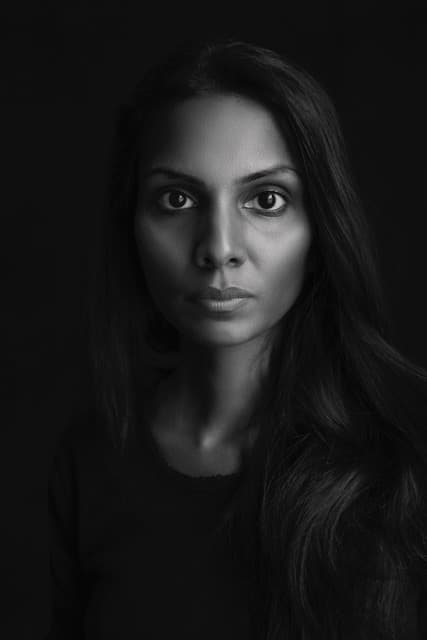 What do you think makes a PR campaign successful?
Primarily, Success in a Pr Campaign Lies in Fulfilling the Promised Deliverables to the Client, Emphasising Quality Over Quantity. ESS of the Client Upon Completing of the Campaign Also Play a Significant Role in Determing the Success of the Pr Efforts.
Additionally, a successful PR campaign is characterized by tangible outcomes that directly contribute to the brand's increased visibility and development. These outcomes validate the effectiveness of our campaign and demonstrate the value we bring to our clients.
Lastly and most importantly, fostering positive relationships with stakeholders, such as industry influencers, community leaders, and strategic partners, helps amplify our message and expand our reach. These relationships provide valuable opportunities for collaboration, endorsement , and advocacy of our clients' work, further enhancing the success of our PR efforts.
How do you choose angles for a story pitch?
The first step in choosing angles for a story pitch is to conduct thorough research and analyze what the media has already covered. By identifying the existing gaps in the media landscape, we can strategically position our pitch to offer something unique and interesting to the target audi ence . As PR consultants, it is crucial to do our homework and stay informed about the topics and trends that the media has already explored. This knowledge allows us to craft pitches that are not only aligned with the interests of the target audience but also inject a Creative twist to capture the attention of journalists. Furthermore, it's important to consider both the local market and international perspectives when developing story angles. This ensures that our pitches have a broad appeal and can resonate with a wider audience.
How do you react when a client disagrees with your PR strategy?
When faced with a client's disagreement regarding our PR strategy, my approach involves several key steps. First and foremost, I prioritize active listening to gain insight into their perspective and ensure that their voice is heard.
Following that, I believe it is important to educate the client about the intricacies of PR within the local media landscape. By providing them with a comprehensive understanding of how PR strategies operate and the factors that contribute to their effectiveness, I aim to foster a shared understanding and alignment of expectations.
Building trust is also a critical element in resolving disagreements. As experts in the field, it is important to demonstrate our credibility and expertise to the client. By providing professional counsel, backed by examples of successful past experiences, we can instil confidant ence in the effectiveness of our proposed strategy. A combination of these elements can help us towards finding common ground and ensure that the client's objectives are effectively met.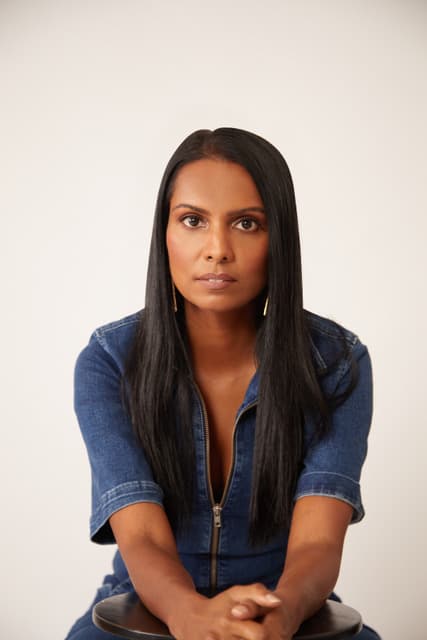 What has been your biggest PR challenge, and how did you handle it?
The greatest PR challenge I have encountered is the delicate balancing act of satisfying multiple stakeholders simultaneously — including myself, the team, the client, the media, and the audience. This challenge requires constant evaluation and revaluation of our work to ensure that we meet the expectations of all parties involved.
To tackle this, I have adopted a proactive approach. By setting clear objectives and communicating openly with all stakeholders, we can align our efforts and create a shared understanding of the desired outcomes. Regular communication channels are established to address any concerns or potential conflicts quickly and effectively.
Furthermore, crisis communication plays a significant role in handling these situations. Being well-versed in managing high-pressure situations and mitigating reputational risks allows us to respond promptly and effectively to any unexpected issues that may arise. By stay ing calm, maintaining transparency, and Offering timely and accurate information, we can navigate through crises and minimize impact on all stakeholders involved.
What has been your proudest achievement while leading COCO PR?
One of my proudest achievements while leading COCO PR is the opportunity to work with prestigious nationwide campaigns and renowned brands. Despite being a lean team, we have been entrusted with managing significant accounts, which is a testament to our capabilities and expert is.
Moreover, as a minority woman entrepreneur in the demanding PR industry in Singapore, I take enormous pride in leading a team of talented women from diverse backgrounds and experience levels. Together, we have harnessed our strengths and showcased our expertise to our clients .Earning the trust and confidence of both clients and the media has been a significant accomplishment for myself and Team COCO. It reinforces our position as a reputable PR agency and motivates us to continue delivering outstanding results for our clients.
What would you consider to be your most creative campaign?
Every campaign we have undertaken for our clients, regardless of its scale, holds its own uniqueness and has achieved success in its own right.
Social media versus traditional media, how key are these two sides of the contemporary media scene?
Both social media and traditional media hold equal importance in today's media scene. While social media has gained widespread popularity, it should be seen as complementing rather than replacing traditional media. Adopting an integrated communications approach that com bines traditional advertising and marketing with social media strategies is essential for strengthening brands and businesses in the modern world. By harnessing the power of both platforms, organizations can maximize their reach, engagement, and impact on their target audience.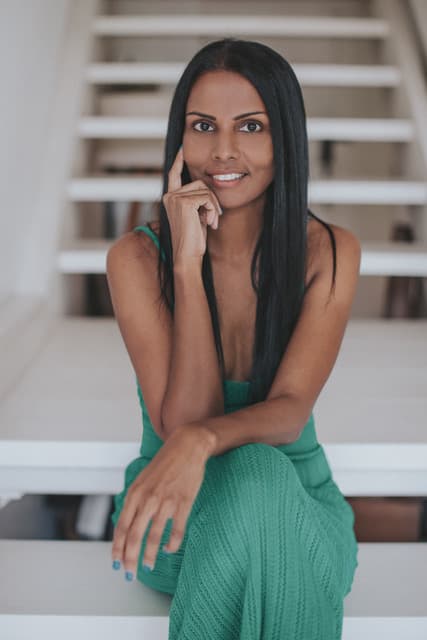 How do you see COCO PR in five years? Are you looking to expand across the SEA region?
Haha, if have noticed, we have already established a strong presence in the APAC region. Looking ahead, our aim is to continue expanding vigorously within this region. Who knows? Down the line, we might even consider setting up offices in the UK and USA. The possibilities are endless, and we're excited about the potential growth and opportunities that lie ahead for COCO PR! I've learned to be careful what you wish for.
In which direction do you see the PR scene evolving towards? Any new major challenges ahead?
While the emergence of AI and tools like ChatGPT presents a new challenge, I believe that manpower will continue to play a crucial role in the PR industry. PR is fundamentally about building relationships with stakeholders such as the media and clients, and that is something that AI tools cannot fully replicate on their own.
While AI can enhance efficiency and improve time management, it cannot come at the expense of managing genuine human connections. The integration of AI in PR brings about positive advancements, but it should be seen as a valuable addition rather than a replacement for human interaction.
PR is ultimately all about People Relations.
If you were to mention one mentor who has influenced you in your life and career, who would that be?
There are actually two individuals whom I would like to mention. Firstly, one of my greatest inspirations is Lewis Hamilton. As a passionate F1 enthusiast, I have followed his remarkable journey and witnessed his incredible success. he was not born with a silver spoon. He had to overcome numerous challenges through sheer persistence, hard work, and determination. Despite facing adversity, he proved himself time and again.
As a minority woman in this demanding industry, I relate to his story and draw strength from his resilience. Hamilton's journey has taught me the importance of allowing my work to speak for itself, and I have embraced that mindset throughout my career. It hasn't t always been easy, but the journey has been incredibly rewarding. I've accomplished more than I ever dreamed for the last few years. But I'm hungry for more.
Another mentor would be an individual who also works in the PR field. This person has been a strong source of support throughout my pursuits. During challenging times, they have been my go-to confident, offering tough love and unwavering faith in my abilities. His guidance and encouragement have been instrumental in helping me navigate through difficult phases. And yes, I am truly grateful for his presence in my life.
For more reads on Leaders, click here.