Nell was an amazing 16-year old Cavalier King Charles Spaniel, who spent 10 years being cruelly used as a breeding machine on a puppy farm in Ireland. She was rehomed from Dogs Trust Darlington on 1st August 2016 by our editor Marie Carter-Robb. She passed away on 24the th November 2022, following a seizure associated with Mitral Valve Disease, a condition tragically common in Cavaliers. She was 16 years 6 months and three weeks old. Nell will be missed by everyone who knew and loved her.
Before her new life, her best life, started, Nell was incarcerated on a puppy farm where she was forced to have litter after litter in the name of profit. Vets said she'd had multiple litters, severe ear infections, most of her teeth had been removed and her muscles were hardly developed due to a complete lack of exercise over the years. Poor Nell, who most likely was nameless for a decade, was probably kept in cramped conditions, perhaps fed hormones to produce a more regular heat, and be more 'commercially productive' for her owners. Hers was a life characterized by the need for survival.
Nell was a true survivor and thankfully had no lasting mental or emotional scars from her experiences. She could have written a book about the horrors of her life, but, knowing Nell, even if she could put pen to paper, she'd say she 'd rather just put it all behind her and live in the moment! We could all learn something from Nell.
I first met Nell at Dogs Trust Darlington's annual Fun Dog Show. She caught my eye as I love Cavaliers and now have two others, a puppy and a 10-year old who I've had since she was 8-weeks old. It was unusual to see a rescue Cavalier, so I walked over to say 'hello'. She was shy, but had the most beautiful eyes, and a soft manner.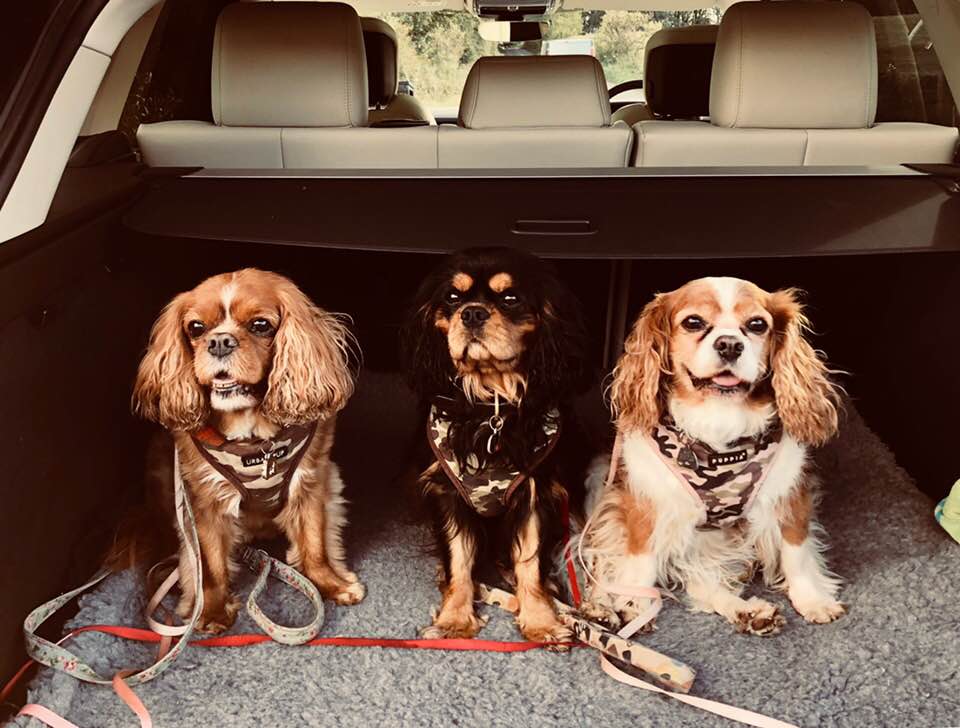 Unfortunately, I discovered that Nell had already been rehomed. I was sad, but glad for her at the same time. Despite this, I had a niggling feeling that I shouldn't give up, and that I might see Nell again. So, I, along with a very understanding husband, drove to the Dogs Trust, and I left my details with the admin team on the off-chance that Nell's new home should fall through.
I thought nothing of it and tried to put Nell to the back of my mind, until a week and a half later Dogs Trust phoned to say Nell's home had indeed not worked out. Her prospective new owners had had a change of heart and decided that were too old to take on a new dog. My heart leapt. A few complications later and a week after on 1st August we raced to pick up Nell from Dogs Trust. It was the most wonderful day.
After coming out of her shell over a period of several weeks, Nell or 'Nellie' was abundant with her licks, cuddles and puzzles. She loved her outings (laterly in her pushchair), and was inquisitive about the world around her. Her pads were pink and puppy soft through lack of walking and I called her my 'grown up puppy' because of her need for love and attention and her excitement for her new life.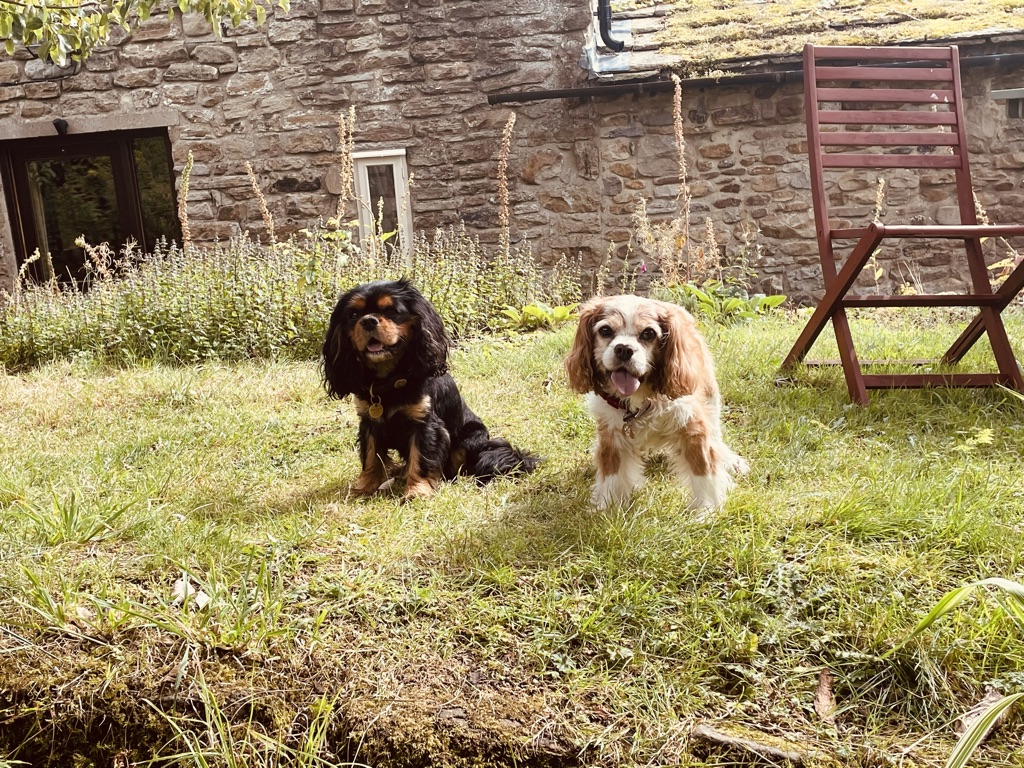 Since her adoption, she's been on countryside walks, run along beaches, been to cottages all over the UK. She truly loved life. She was a lovely companion for Sophie, who also sadly passed away in April aged 14. She was also adoptive mum to five-year old Rufus, who loved her and misses her so much. He loved to lick and clean his 'mum' and jumped up to comfort her if she ever shouts due to an arthritic twinge.
Rufus was the forever son she never had – it's heartbreaking to think of all the pups that were taken away from her. Poor Nell, the most loving dog, was used so badly. Thankfully, for over six years she had joy and love in her life. Nell returned that love in spades. Sitting next to her on a sofa, she lifted an arm for a soothing hug.
Nell will be forever missed. May she run free over the Rainbow Bridge with my beautiful Sophie.
Main photo: Portrait by Astrid Brisson.